Clio - Shortlist Award (Innovative Media)
New York Festivals - Finalist Award (Outdoor)
New York Festivals - Finalist Award (Alternative Media)

Agency: Impact BBDO, Jeddah
Client: DietPepsi
Title: Ceiling
Year: 2005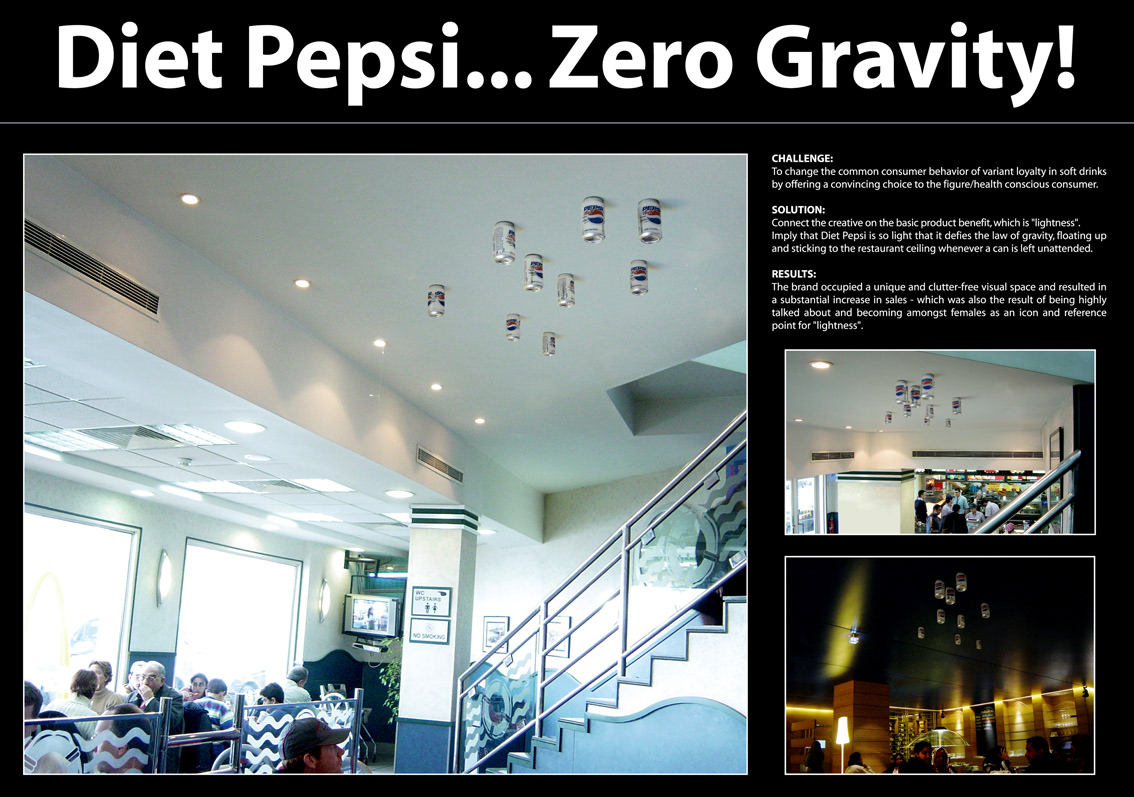 To change the common consumer behavior of the variant loyalty in soft drinks by offering a convincing choice to the figure/health conscious consumer.
Connect the creative on the basic product benefit, which is "lightness". Imply that Diet Pepsi is so light that it defies the law of gravity, floating up and sticking to the restaurant ceiling whenever a can is left unattended.
The brand occupied a unique and clutter-free visual space and resulted in a substantial increase in sales - which was also the result of being highly talked about and becoming amongst females as an icon and reference point for "lightness".